CEFI is a Tier II Supplier that Cummins created!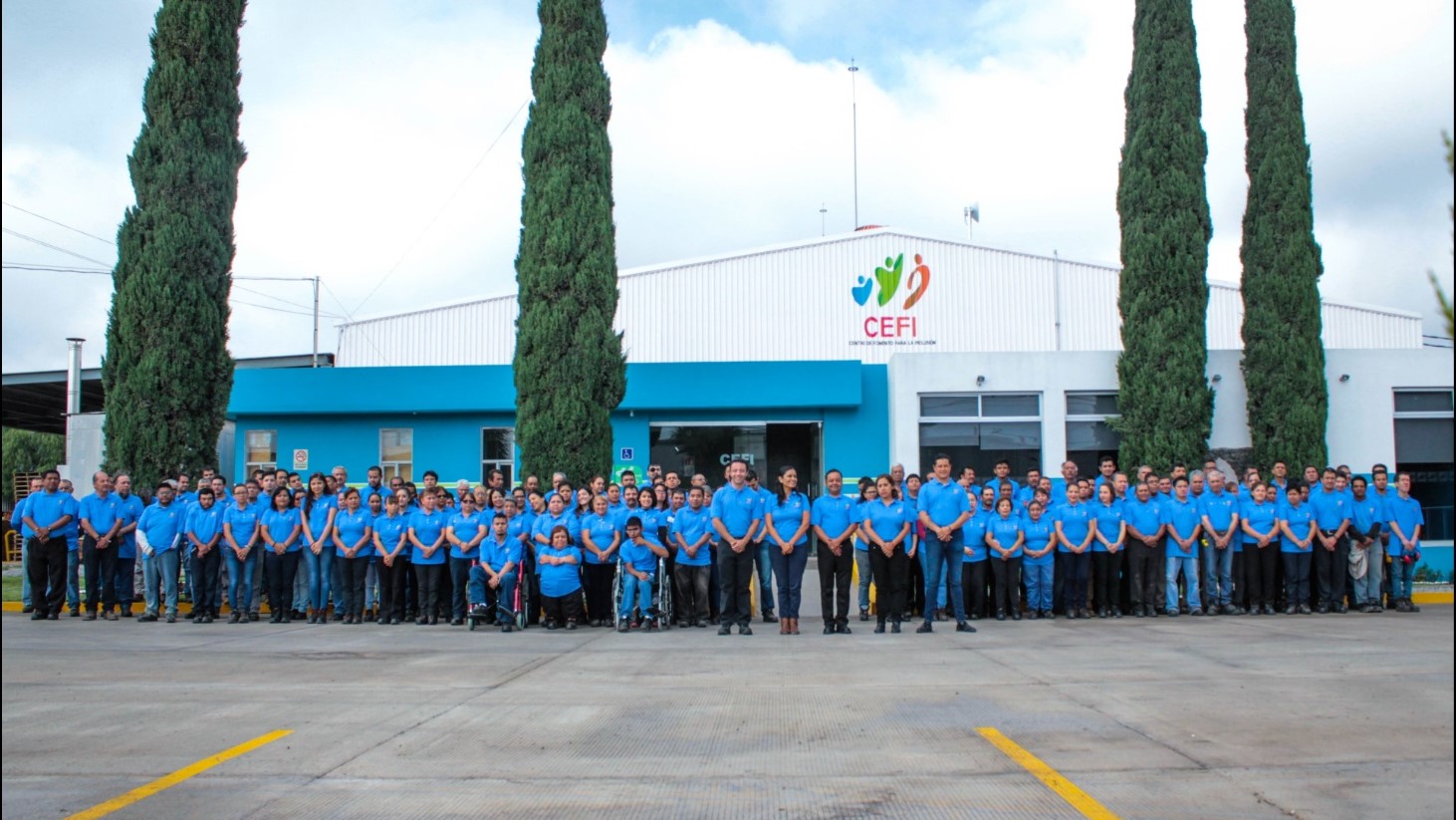 Long before the implementation of a formal Diverse procurement strategy was set in place; Cummins Mexico has worked hand in hand with Cummins Empresas Filantropicas or CEFI since, it was founded in 1996 in San Luis Potosi, Mexico. CEFI was founded with a philanthropic vision and its mission was to provide jobs to members of San Luis' vulnerable groups such as a carpentry shop for the blind; "Taller Brayle" and a sewing machine shop for single mothers where most of the Cummins' employee uniforms are made.  In the next decade; CEFI expanded its scope and began offering landscaping services to Cummins and other local companies providing job to individual with special needs such as down syndrome.  Of its 167 total employees in CEFI's four different services almost 70% of them have a special need (auditive, visual, down syndrome, motor skills, etc) or are a member of vulnerable groups such as elders over the age of 55 that due to cultural issues have difficulties in getting hired in other companies.
In 2012 to date, CEFI has made impressive progress in reducing its dependence with Cummins and has increased it's sales by 40% and currently undergoing a name change finally be a completely independent legal entity from Cummins. Along with these changes CEFI is undergoing a complete structural, mission and vision change; now not only does CEFI plan to provide jobs to members of vulnerable groups in San Luis Potosi, but also help in their academic and professional development for these individuals to acquire more skills that increase their employment opportunities.  
CEFI has set the bar very high when it comes to inclusion and development; and it hopes to inspire other companies to incorporate these practices into their processes.