With Tier I diverse spending being a major focal point of the Diversity Procurement Initiative, Cummins launched the OnTrack Tier II Supplier Development Program. Cummins filled the Irwin Conference Center in Columbus, IN with more than 40 MBE and WBE company officials.
MBE/WBEs were invited alongside the inaugural class of selected Tier 1 Suppliers to participate in the newly launched OnTrack Supplier Development Tier II Program. Leadership from across the enterprise participated in the program. Speakers included Tim Millwood, VP-Procurement, and Mahesh Narang, General Manager of Turbo Technologies.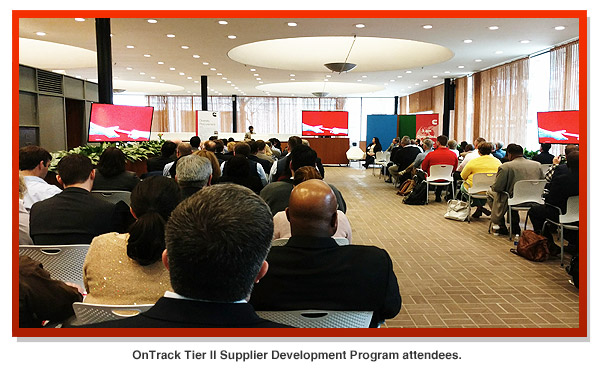 The program calls for Tier I suppliers to partner with Cummins Tier II suppliers. The goal is for Tier I's to achieve more diverse spend with diverse companies and then to report that spend with diverse suppliers is to achieve more opportunities for the diverse companies represented in the Tier II Program.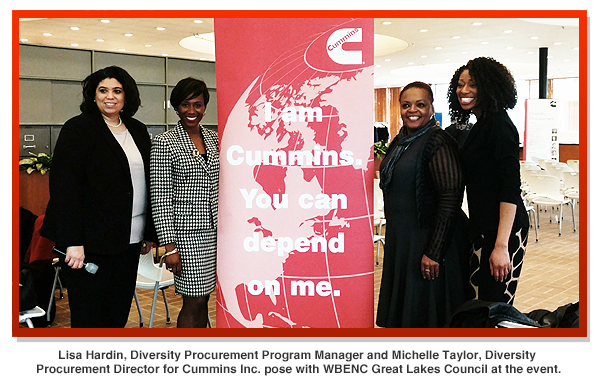 The launch of the OnTrack Supplier Development Tier II Program is an opportunity for Cummins to reach its global diverse spending goals as well as improve the tracking and reporting of Tier II diverse spending. Cummins is proud and excited to continue its efforts to reaching its diversity goals.